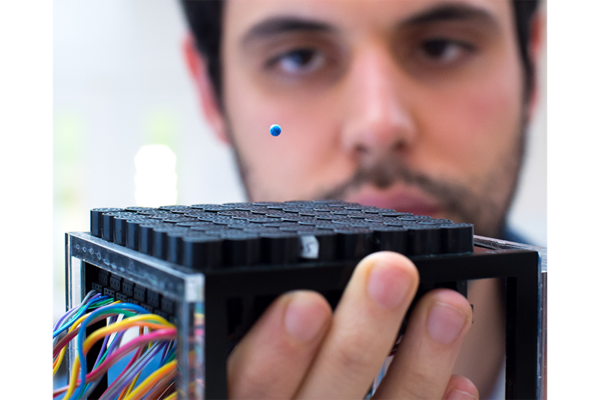 "A team of engineers from the Universities of Sussex and Bristol built a device that uses sound waves to remotely lift and move objects – just like a UFO-abduction tractor beam, but without the aliens and malice.  In a paper published Tuesday in the Nature Communications, Dr. Subramanian and his colleagues explain that it works using by surrounding an object with high-pitched, high-intensity sound produced by "64 miniature loudspeakers (driven at 40Khz with 15Vpp, around 9 Watts of power)" that create an acoustic hologram, or force field, in which the object can be immobilized, levitated, moved and rotated by carefully controlling audio output."
Read the full article, by The Christian Science Monitor, at this link.  
Image courtesy of the University of Sussex.