One of the most frustrating things about being an inventor is the time it takes for my patent applications to wind their way through the system at the U.S. Patent and Trademark Office.  It can be two years, or more, before I even get my "first response" – that is, the initial feedback on my invention.  It's excruciating. The article below from The Register provides a good overview of the changes that are in the works — thanks to the Obama administration.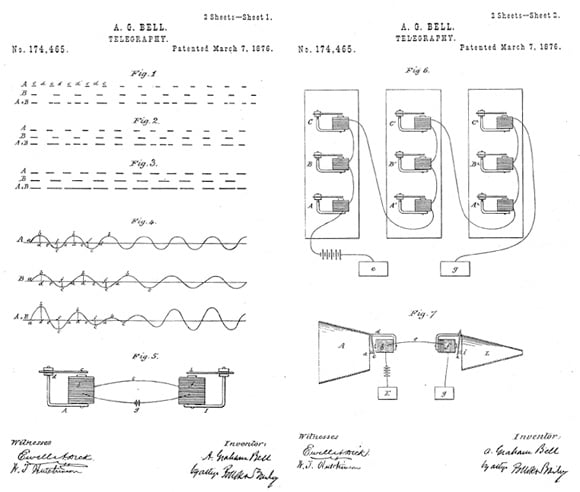 (The Register) The Obama administration is launching an effort to reform the slow-motion train wreck that is the U.S. Patent and Trademark Office.
"We've got the greatest inventors in the world, and it's time we give them the help they need to bring this country where it needs to be," said Austan Goolsbee, chairman of the Obama administration's Council of Economic Advisers in a White House White Board video on Monday.
Goolsbee says that the USPTO takes far too long to review patents, and makes too many mistakes. He notes that it took Alexander Graham Bell only a month to get a patent for the telephone back in 1876, and that in 1974 the "main patent" for the cell phone was issued in two years.
"But today," Goolsbee says, "we've had the number of patent applications grow enormously – they've almost tripled in the last 20 years. And now we've got a massive backlog of more than 700,000 patents who haven't even had their patent applications opened. The average patent in 2011 takes almost three years to get – and thousands of them take many more years than that."
That delay is unconscionable, according to Goolsbee, and is a drag on American business. "To put that is some context, if you look at the failure rate of new businesses, in that kind of time frame more than one-third of them has ceased to exist."
Goolsbee cites a survey of venture capital–backed startups which found that three-quarters of them said that having patent protection was "critical" for receiving financing.
To ameliorate this slow and mistake-filled process, the Obama administration is instituting a patent-reform plan that Goolsbee says will "cut the average delay by more than 40 per cent."
The administration also plans to introduce a "fast-track" process through which inventors can get their "most important" patents approved within a year – although Goolsbee provided no details as to who will decide which patent applications will be allowed to jump into that express lane.
Finally, the USPTO will institute "a patent-review process after patents are granted to try to quickly and fairly resolve any patent disputes without getting embroiled in years of legal limbo," Goolsbee says.  For the complete article, visit http://bit.ly/dJsZoX