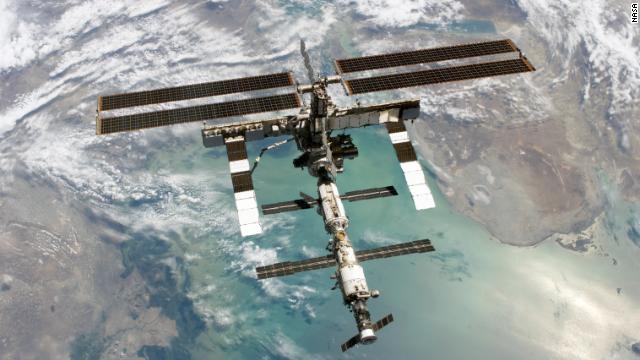 (CNN) — A piece of a debris from a Russian Cosmos satellite passed close enough to the International Space Station on Saturday that its crew was ordered into escape capsules as a precaution, NASA said.
The six crew members were told to take shelter late Friday in their Soyuz capsules after it was determined there was a small possibility the debris could hit the station, the U.S. space agency said in a statement.
"The Expedition 30 crew aboard the International Space Station received an 'all clear' to move out of their Soyuz vehicles after a small piece of a Russian Cosmos satellite debris passed by the complex without incident early Saturday," the statement said.
"They began the process of moving out of the vehicles and back to their regular duties and a weekend off."
It is the third time in the space station's history that a crew has had to take shelter in escape capsules because of the possibility of being hit by orbital debris. The last time the crew took cover was in June 2011.
For the complete article, visit http://bit.ly/GYylYK
Image courtesy CNN and NASA